Remember this post about a little something I was working on for Robert Kaufman?
Well the pattern is here & ready! Check out my Stripes & Herringbone Pattern over at Robert Kaufman and let me know what you think!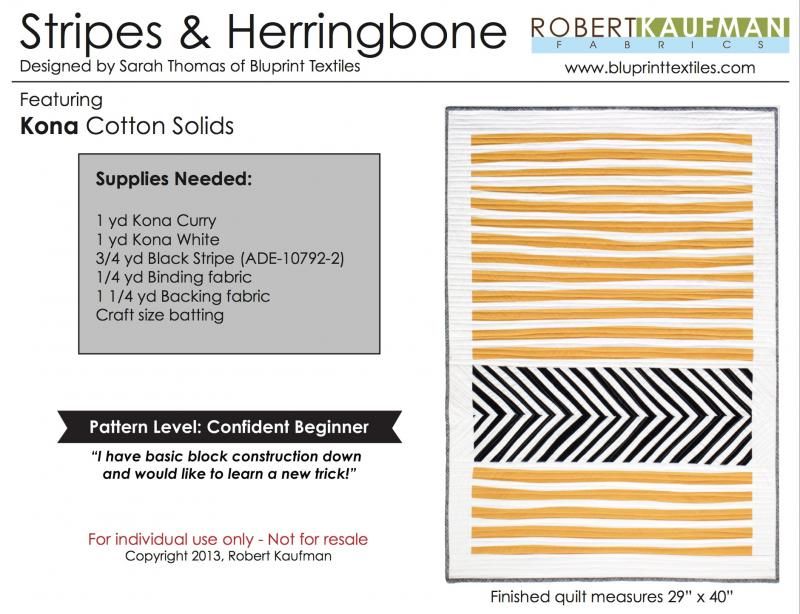 In this particular quilt, I used Kona white, Kona curry, & the black & white Seuss stripe, but the possibilities are endless!! I'd love to see what you come up with!