The sad news is, not a lot of sewing has gone on over almost the past two months now. The exciting news it….I have some gorgeous new fabrics calling my name && we are only a few weeks from making our big move to HAWAII!!!
Yes, you heard that right! Some of you may remember me mentioning it a few months back, but now it's really happening! Needless to say I've been a little stressed & A LOT busy, but we are overly excited! I am hoping to do a little sewing in the next few weeks (depending on when the movers come), but I'm REALLY ready to get there so I can get back in the swing of regular projects!
I did a little fabric shopping last Friday at a LQS after squeezing out of work a little early. I had a bit of a hard time controlling myself since I haven't been fabric shopping in a while. When I was checking out, I spotted the cutest bird one of the ladies in the shop had made, from a recent magazine (does anyone know which magazine it came from?).
That order arrived today, on the front porch, even with a dog biscuit from our amazing mail lady!! Bella was pleased to know she had a present waiting too!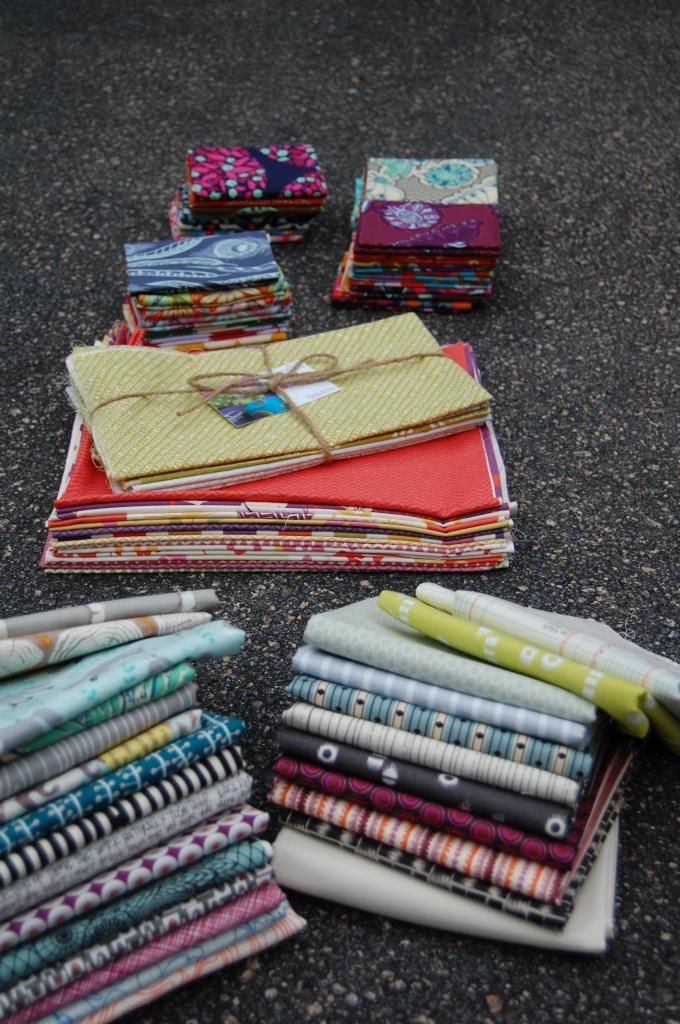 I have a few ideas of what I want to do with some of these beauties, now I just have to get to my sewing machine! 🙂