Week 11: Fabric Gift Bag Tutorial
What you'll need:
-[1] piece of exterior fabric 10.5 x 25"
-[2] pieces of interior fabric 10.5 x 12.5" each. (I used cotton duck so the bag stood up nicely)
-[2] pieces of cording 10" long each (or however long you would like)
-[4] sets of grommets/eyelets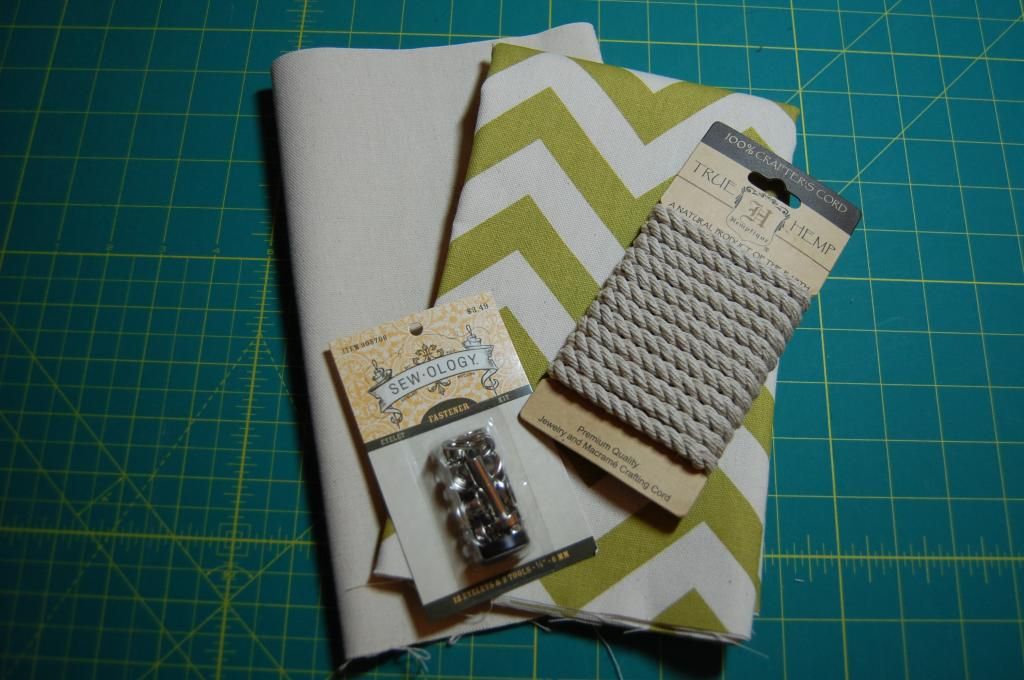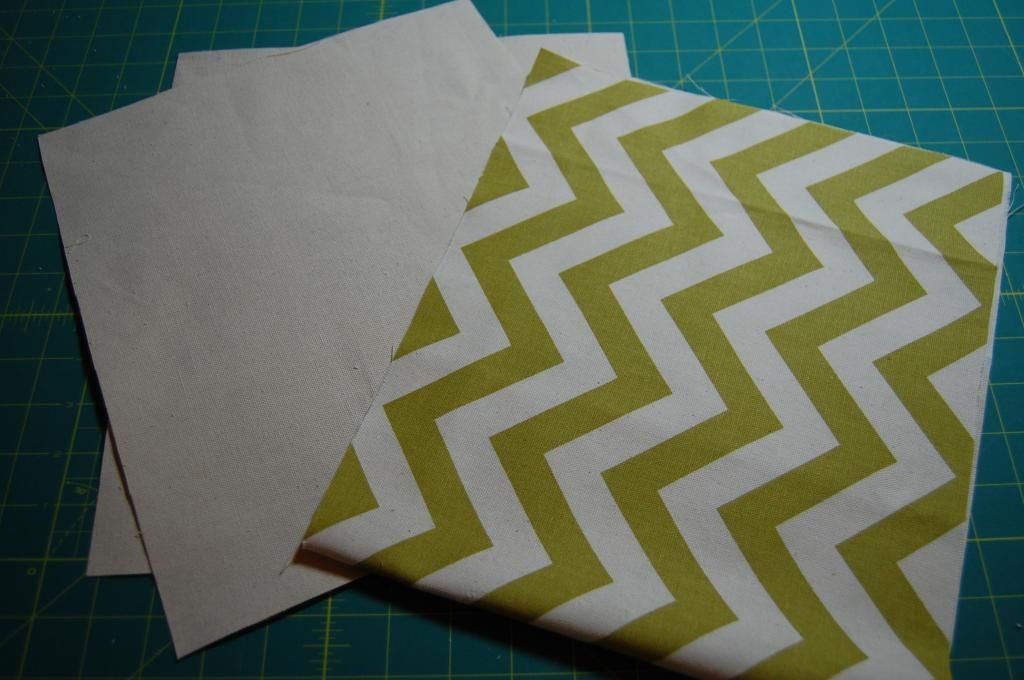 ---------------------------------------------------------------------------------------------------------------
Step 1:
-Sew your two interior pieces to your exterior piece of fabric, creating one long strip, one piece of interior fabric on each end of the exterior.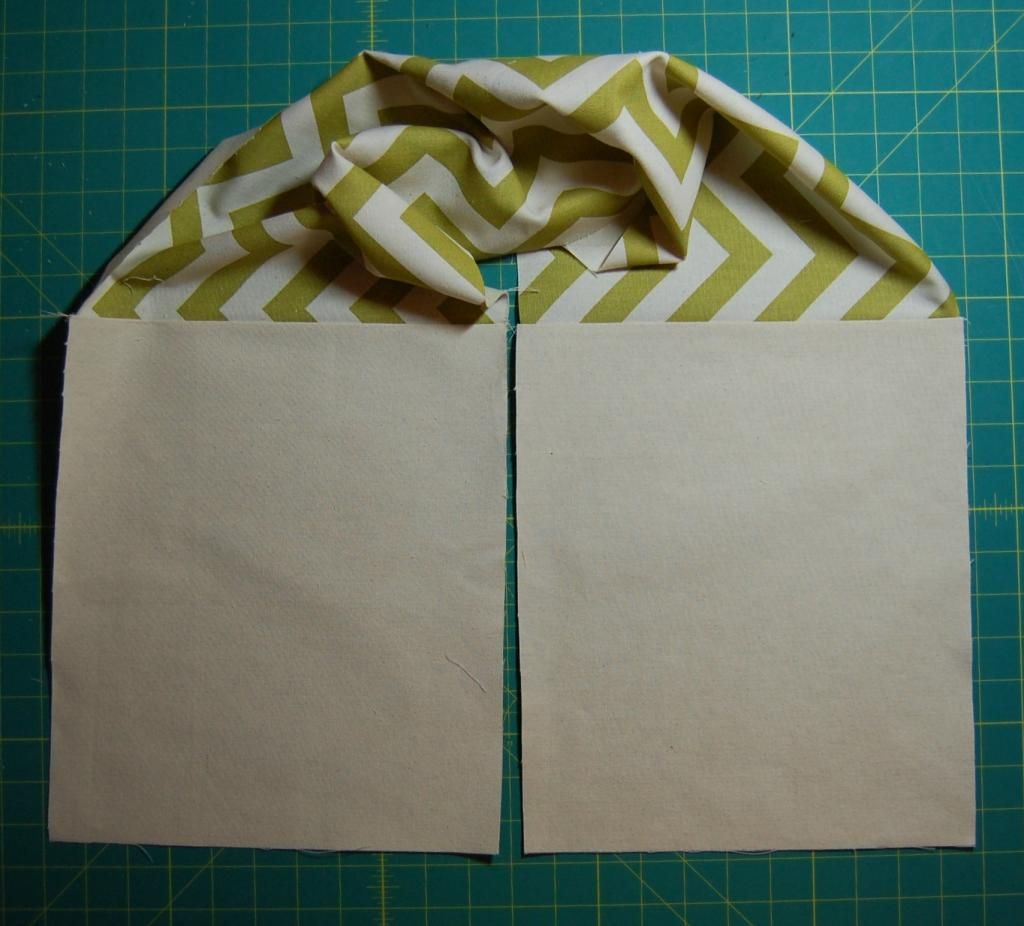 -Next fold the whole piece in half, lengthwise, pretty sides together.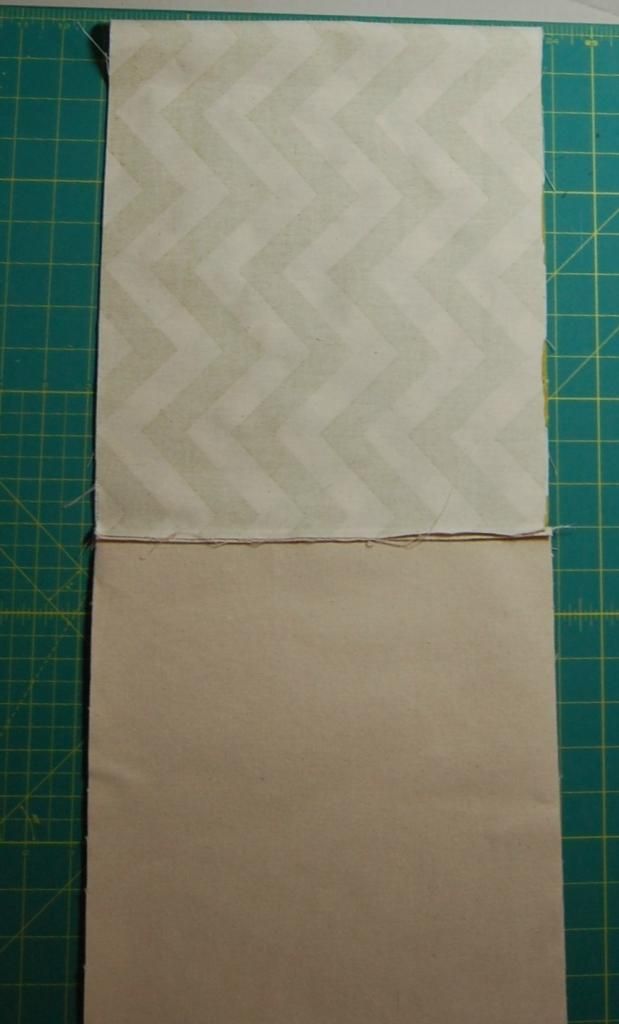 -Mark a 4-5" space at the bottom raw edge, to keep as an opening to be able to flip the bag inside out once sewn.
-Sew around all of the raw edges, back stitching & leaving a space open, where you marked.
Step 2:
-Once you've sewn around the raw edges of the bag, you're ready to create your boxed corners.
-Take your first corner & pull the fabric, creating a flat point, until the seam in in the center.
-Measure aprox. 1.5" up from the point and mark straight across, I marked with a pen first then pinned it.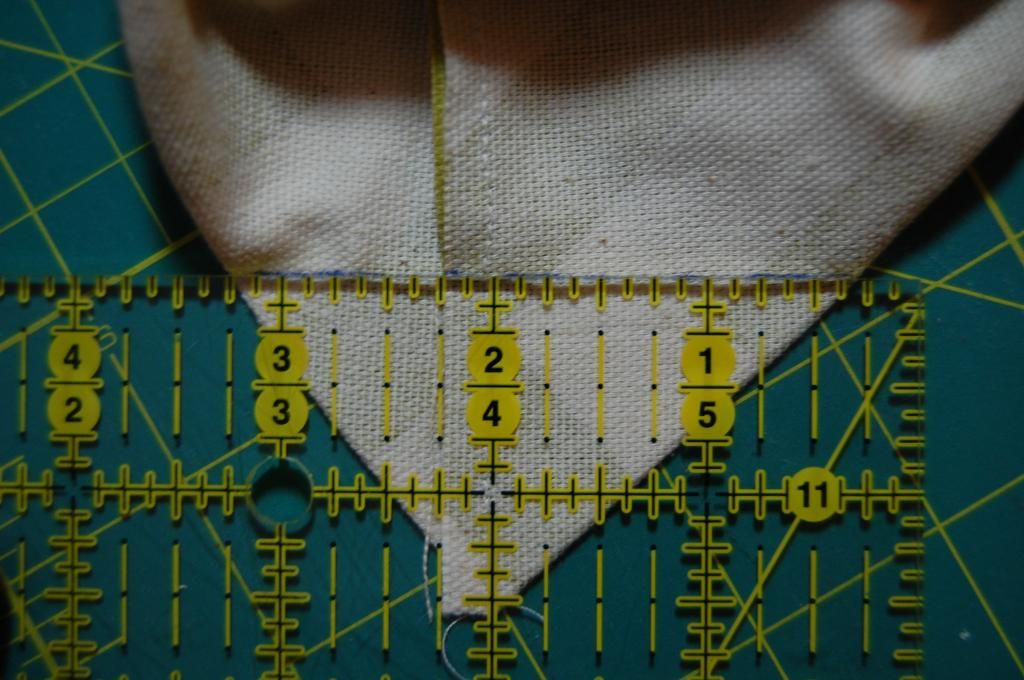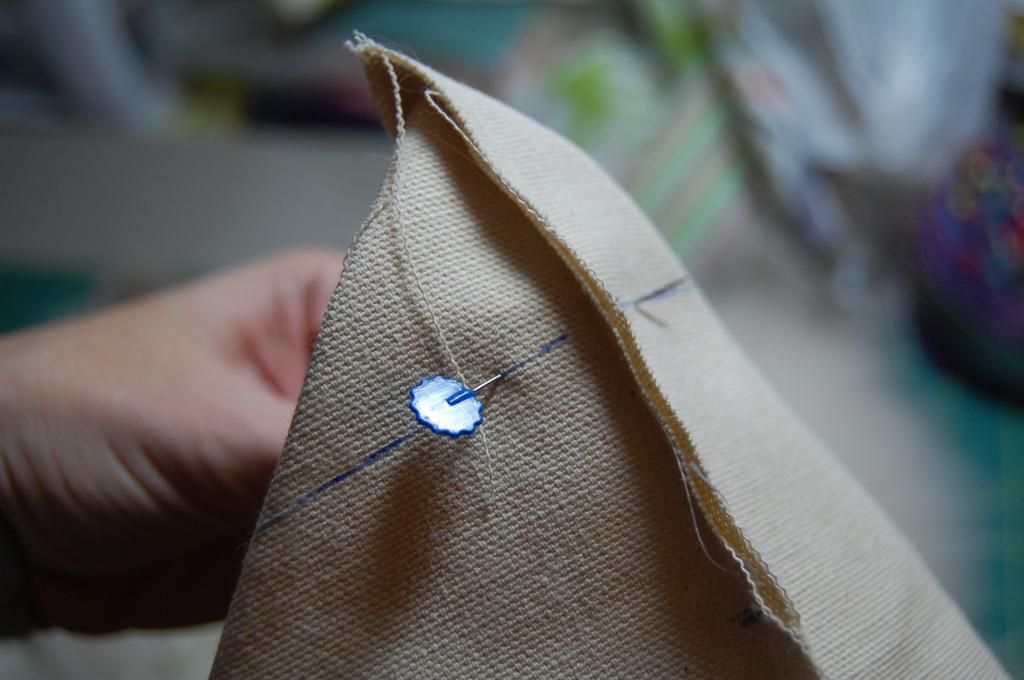 -Follow these same steps on all four corners.
-Sew across the line you marked for the boxed corners.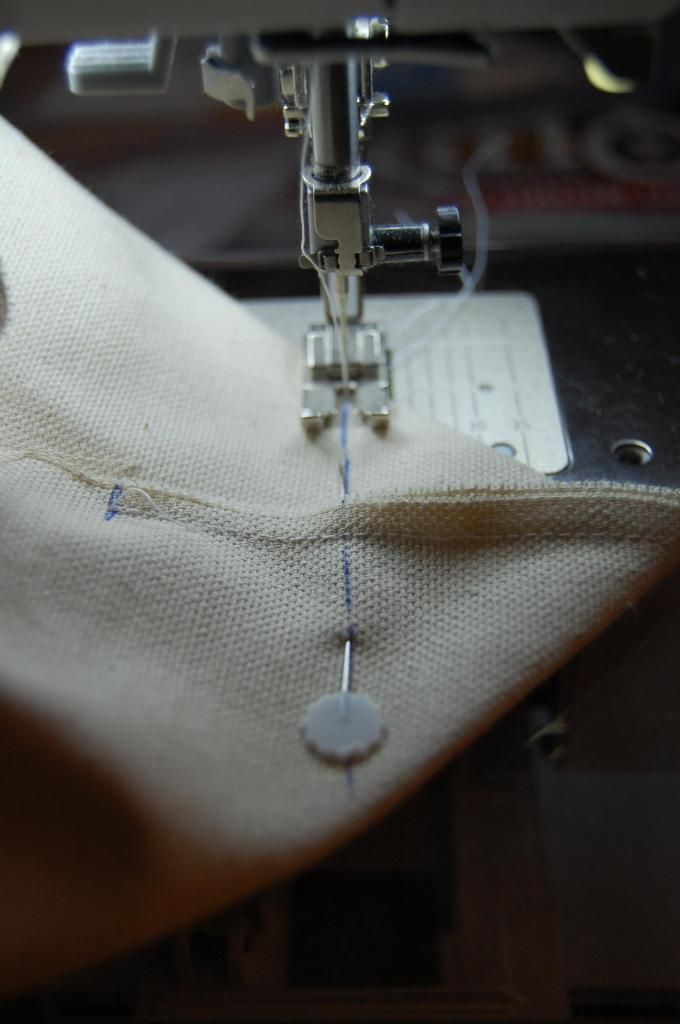 -Once all four corners are sewn, measure 1/4" (closest to the point of the corners) and trim the corners away.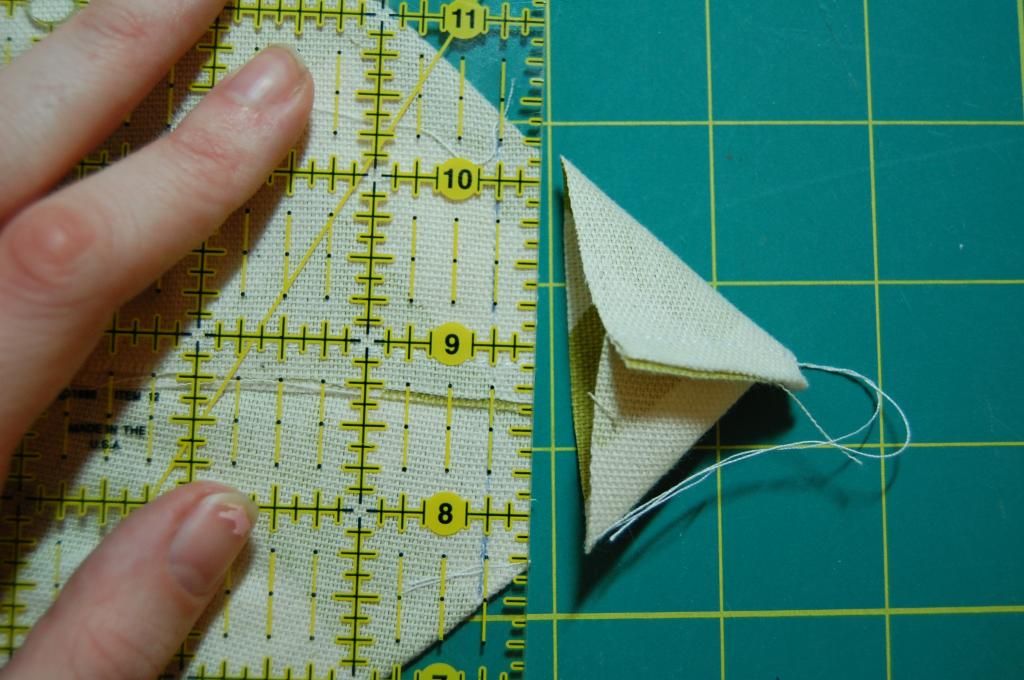 -Repeat on the remaining corners.
-Then stuff the interior into the exterior.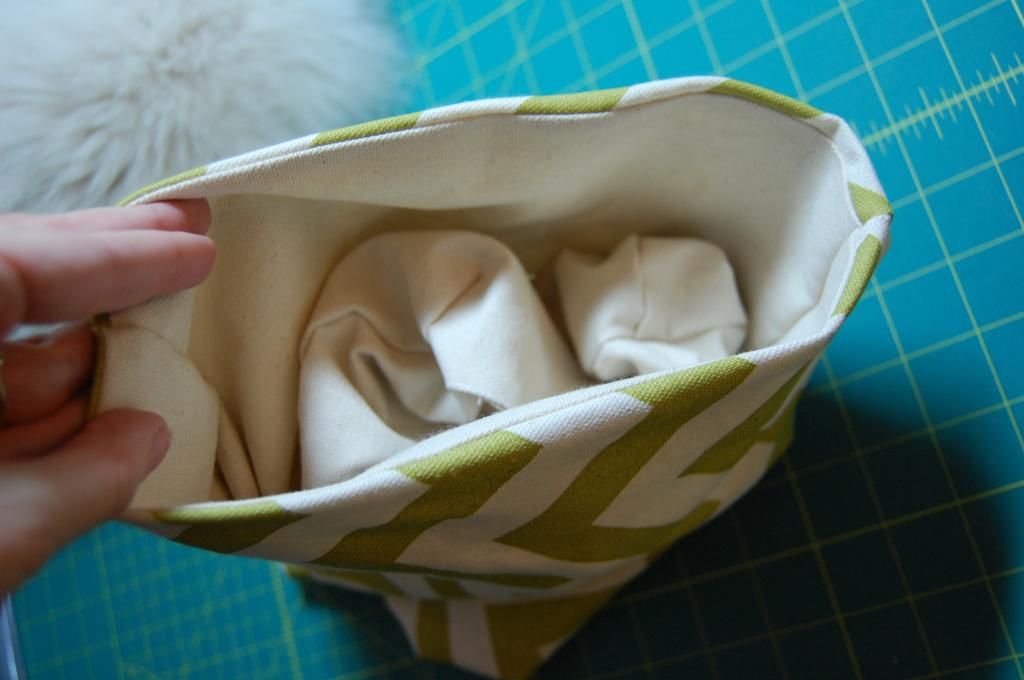 Step 4:
- Cut your holes for your grommets/eyelets. I measured aprox. an inch down from the top and 3.5" in from each side and marked 2 dots.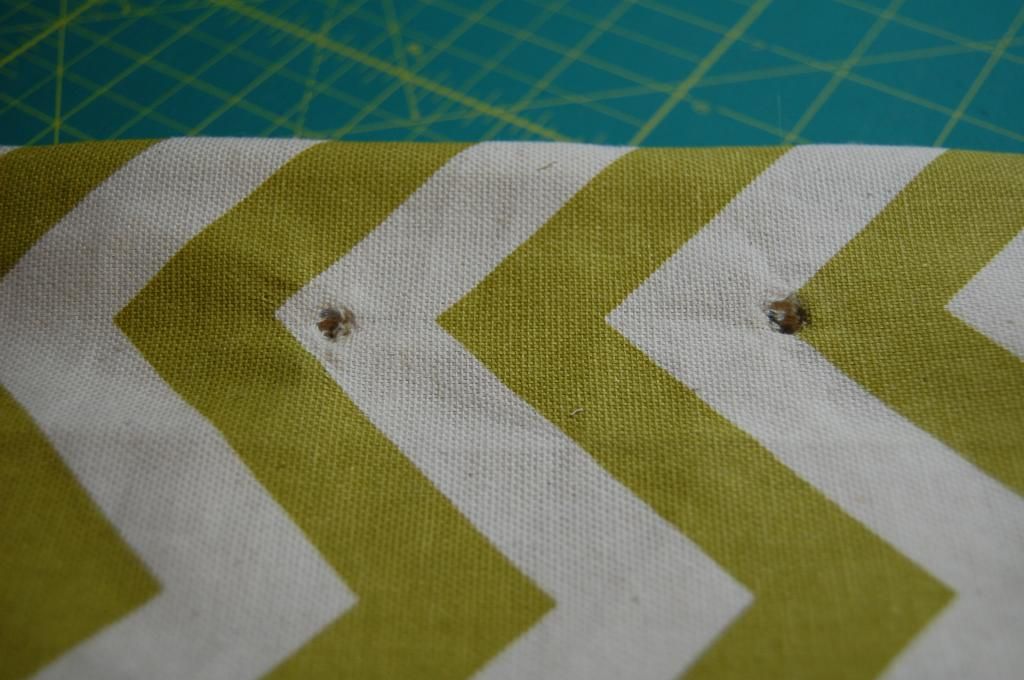 -Attach your grommets/eyelets.
-Take your two pieces of cording and create your handles by pushing them through the grommets/eyelets and tying knots on the inside of the bag.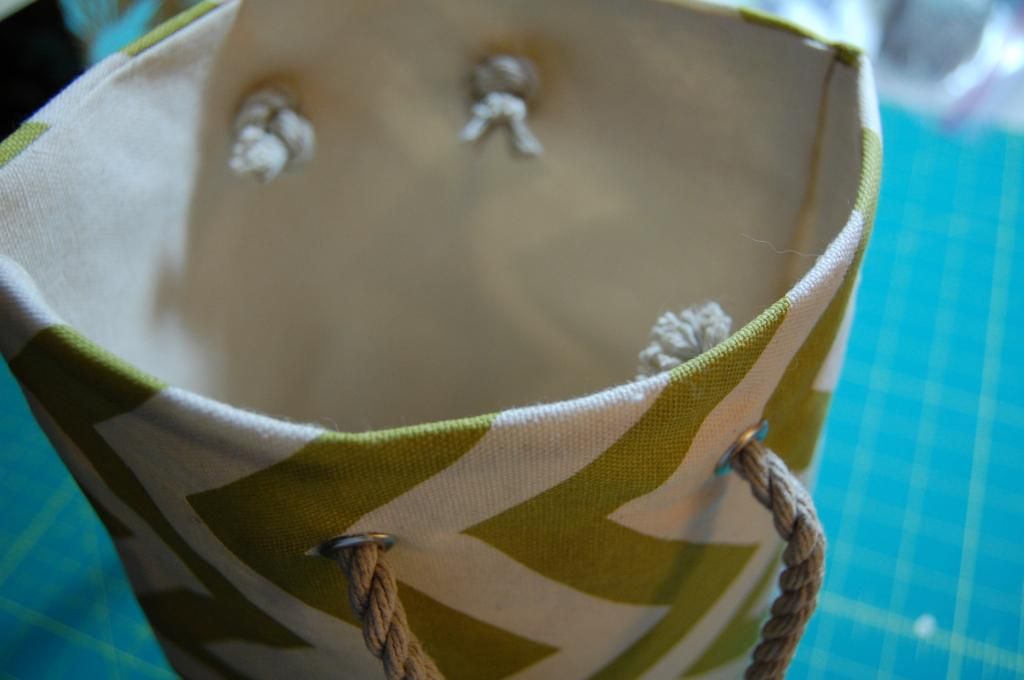 & voila!! You're finished with your cute & reusable gift bag!!
I hope you enjoy! If you have any questions, comments, or concerns, please contact me! And be sure to check back next Tuesday for our last project for the
12 weeks of Christmas
!